Unilei is a Danish company distributing, registering, updating and renewing LEI codes for organisations and companies. Many banks, lawyers and accountants refer customers to Unilei.
Get fast, safe and competitively priced LEI service at Unilei. We automate processes to deliver your LEI quickly. The LEI registrations process is easy and convenient with public data about your organisation updated automatically. Unilei is committed to providing a safe way for you to register and manage your LEI number.
Transparent, safe and with great customer support
The mission is to deliver fast, secure LEI service to customers appreciating transparency, security and localised support. Unilei is an ambitious LEI service provider and a great alternative to agressive LEI agents. Unilei provides access the LEI system in a personal and serviceminded manner. You can always reach Unilei staff if you have LEI related questions or need help registering for a LEI number.
Unilei is officially accredited Local Operating Unit (LOU) in the Global Legal Entity Identifier System (GLEIS) managed by Global Legal Entity Identifier Foundation (GLEIF).
Unilei is part of ECIT Group - a nordic IT business group with more than 2300 employees in Denmark, Norway, Sweden and Finland. ECIT Group is focused on delivering solutions in IT, business systems including Human Resource and accounting solutions.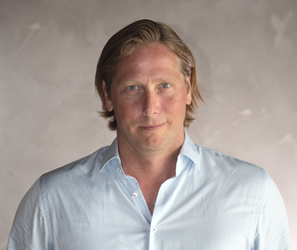 Casper Christensen
Chief Marketing Officer

support@unilei.com and +45 23 63 73 03.
Connect on LinkedIn